WELCOME TO OCHO RIOS CARD CENTRE
The Ocho Rios Card Centre in Jamaica provides international mobile communication services to bulk buyers. In addition, we deal in a wide range of phone accessories. Our clients include:
Mobile rental companies
Event organisers and
Telecom vendors
Redefining the role of a wholesaler, we try to understand your business needs, before recommending a communication plan that is best suited to your needs.
By taking the guesswork out of our plans, we endeavour to foster a strong partnership of trust with our business associates.
We discuss our tariff plans and services offered in advance with our clients. Some of the salient features of our practice are:
Operational flexibility
Responsiveness
Transparency in our deals, offers and tariff plans
How do we stand apart from other mobile networks?
For starters, we offer Lower tariffs in the industry
Minimal procurement cost
Excellent coverage and customer reach
Utmost flexibility and
Detailed billing
How do we stand apart from other mobile networks?
For starters, we offer Lower tariffs in the industry
Minimal procurement cost
Excellent coverage and customer reach
Utmost flexibility and
Detailed billing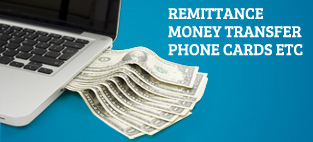 We are a wholesale dealer of phone cards and phone accessories. We offer high-end products and services at extremely competitive rates. We also deal in phone accessories. We offer bill payments… READ MORE
Our motive is to build a vast communication network of phone cards and accessory retailers across Jamaica. With the support of … READ MORE
We have a variety of products and services on offer to suit every need and budget. Our clients and partners range from telecom vendors to mobile rental companies. Below are mentioned some plans and products that can of course… READ MORE